CLOSING THE GAPS IN PRESCRIPTION COVERAGE
Medical Security Card Company (MSC), LLC was founded in 1994 and is headquartered in Tucson, Arizona. We are a member of the MedImpact, Inc. family of companies. We provide prescription savings solutions, useful tools, and decision support to close the gaps in prescription coverage for the insured, uninsured, and under-insured and their families.
By leveraging the latest technology, our deep partnerships with pharmacies, and best practices in the industry today, our price competitive solutions for businesses and individuals reduce out-of-pocket drug costs and help consumers follow their prescribed medication regimens to achieve better health outcomes.
Pharmacies, employers, health plans, non-profits and other organizations across the nation rely on our solutions to deliver instant prescription cost savings to members, build their brand, improve member satisfaction, and potentially generate revenue.

Download MSC Corporate Overview (PDF)
We serve others as we would like to be served.
We are advocates for each other and for our customers.
Marcus Sredzinski
Chief Operating Officer / EVP
Dr. Sredzinski is responsible for overall pharmacy strategic initiatives, including clinical programs, operations, and trade relations with the pharmaceutical company industry. Dr. Sredzinski has more than 24 years of experience in healthcare, working with the nation's largest insurers, health plans, pharmacies and pharmaceutical organizations. His experience includes pharmacy operations and direction, clinical operations, formulary and rebate management and disease management programs. Prior to joining Medical Security Card Company, LLC, Dr. Sredzinski held various pharmacy positions at Elan Pharmaceuticals, United Healthcare, HealthPartners of Arizona, Aetna, and The Cancer Care Center of Southern Arizona. He serves on the National Advisory Board for the College of Pharmacy at the University of Arizona, and is adjunct faculty in the Department of Pharmacy Practice. Dr. Sredzinski holds a Bachelor of Science Degree in Microbiology and Chemistry, as well as a Doctor of Pharmacy and has pharmacy licensure in Arizona and California.
Jennifer Kimbrough
Chief Financial Officer
For over two decades, Ms. Kimbrough has held various financial reporting, tax and regulatory roles including Arthur Andersen and UniSource Energy. She is a Certified Public Accountant, a graduate of Pepperdine University and the University of Arizona School of Business, and a member of the AICPA. Ms. Kimbrough currently serves on the audit committee for Habitat for Humanity of Tucson.
Jerry Parker
Vice President, Client Success
Mr. Parker is responsible for the development and delivery of technology and business process solutions. With more than 30 years of experience in insurance, healthcare, and PBM operations, his expertise includes claims adjudication, business process improvement, enterprise business systems, project management, and customer service. Mr. Parker served in leadership and executive roles at Aetna, Sharp HealthCare, American Specialty Health, and MedImpact HealthCare Systems. He holds a BA degree from Ambassador University. Mr. Parker's professional education also includes graduate studies at San Diego State University, as well as programs at the University of California, San Diego, Villanova University, and Boston University. He is a certified Scrum Master, a member of the American Society for Quality and Project Management Institute, and has served as an examiner for the Arizona Quality Alliance.
Mark Chamness
R.Ph., Vice President, Pharmacy
With more than 17 years of experience in pharmacy and managed care pharmacy operations, Mr. Chamness is responsible for overall pharmacy services and initiatives, including contracting, systems and relationships. Prior to joining Medical Security Card Company, LLC, Mr. Chamness held various pharmacy operations and management roles at Safeway and Kmart. Mr. Chamness holds a Bachelor of Science degree in Pharmacy.
Alec Baray
Vice President, Sales
Mr. Baray serves as the head of Sales for ScriptSave. Prior to taking on his sales role, Mr. Baray led the Client Services area of the organization and managed a client retention rate of greater than 98%. With more than 18 years of experience the pharmacy savings and PBM industries, Mr. Baray has been a key component to the overall success of ScriptSave and its products. Mr. Baray studied at the University of Arizona and the University of Phoenix and holds multiple degrees, including his MBA.
Shawn Ohri
Vice President, Product & Technology
Mr. Ohri is responsible for business development, product management, R&D, and marketing. Shawn's experience spans multiple domains in the PBM industry including claims adjudication, pharmacy contracting/networks, software/product development, digital health, analytics, and account management. Over the past 11 years, Shawn has served in leadership and core research and development roles at both ScriptSave, MedImpact HealthCare Systems, and MedImpact International. Shawn has led notable projects which include the development of a patent pending PBM claims adjudication system, developing the first PBM in the United Arab Emirates, and the ongoing development of ScriptSave WellRx. Mr. Ohri holds a Bachelor's degree in Mathematics and Computer Science from University of California, San Diego.
Kent LaPorte
Director of Adjudication Programs
Mr. LaPorte has delivered business intelligence and technical solutions for the medical industry for over twenty-two years. He has been with ScriptSave for fifteen years, contributing in the areas of pharmacy network management, drug pricing, rebate administration, benefits configuration, and reporting services. He now serves as the Director of Adjudication Services and Reporting Analytics, collaborating with a highly talented team of financial, business and claims systems experts. A graduate of the University of Arizona in Aerospace and Engineering Kent has focused his computer and engineering skills to improve health care delivery and provide turn-key solutions for ScriptSave's business partners. Kent LaPorte resides in his hometown of Tucson, Arizona with his wife and two daughters.
Maria Lopez
Director of Pharmacy & Contracting Operations
Mrs. Lopez is responsible for operations related to pharmacy services, client support services such as call center and enrollment/eligibility, as well as, organizational contracting and compliance. With more than 27 years of experience in insurance and healthcare; her expertise includes operations, compliance (NCQA, DMPO, PBM), and call center management. Prior to joining Medical Security Card Company, LLC, Mrs. Lopez has held various leadership positions at United Healthcare, HealthPartners of Arizona and Aetna. Mrs. Lopez holds a Bachelor of Science degree in Business Management.
Ann Still
Director of Finance
Ms. Still joined Medical Security Card Company, LLC in 1999 and has held various roles within the Finance department. As Controller she manages day-to-day accounting operations as well as facilities and purchasing. Ms. Still has a Bachelor's of Arts degree from Millsaps College and studied at the University of Alaska Anchorage.
A TRUSTED AND PROVEN PARTNER (PRIVACY AND SECURITY)
Businesses and consumers alike are struggling with the issue of who can they trust online. While society tries to solve these complex problems, consumers continue to see ever increasing levels of cybercrime, identity theft, and related crimes. MSC delivers solutions which are both more secure and convenient for consumers and pharmacies.
MSC continues to develop and maintain strong partner relationships with pharmacies and pharmacists. With more than 40 million unique transactions in 2017, companies like CVS, Rite Aid, Walgreens, McKesson and Blue Cross Blue Shield health plans recognize the MSC commitment to quality.
MSC information, security, and privacy procedures are designed with one goal in mind - protect client data. Employees undergo regular training to ensure strict compliance with requirements of the Health Insurance Portability and Accountability Act of 1996 (HIPAA). HIPAA is the federal law designed to regulate the flow of health information, and encourage the electronic sharing of data in the provision of health care.
You can learn more about HIPAA regulations at the U.S. Department of Health and Human Services website.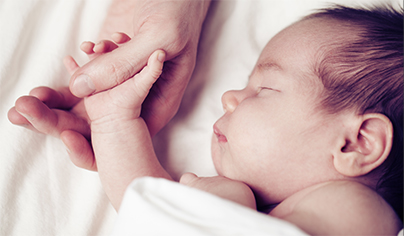 OUR CUSTOMERS
Post Affordable Care Act (ACA), 42 million Americans still do not have coverage.
Medical Security Card Company (MSC), LLC solutions, analytics, and expertise close gaps in coverage and care for insured, uninsured and underinsured consumers. From pharmacy loyalty cards to fully integrated benefit solutions, MSC helps health plans, pharmacies, employers, and organizations improve health care, while attracting and retaining loyal, profitable customers.
---
CAREERS
Thank you for your interest in a career with Medical Security Card Company (MSC), LLC. We count on the strengths of each individual to bring our mission of care to our customers throughout the U.S.
Contact us about current openings
We have a great benefits package, career advancement opportunities, tuition reimbursement programs, and professionals who truly care about their community.
COMMUNITY REINVESTMENT
---
Today, MSC is more committed than ever to being a good corporate citizen and an engaged member of the community.
Through a variety of programs throughout the year, we encourage MSC team members to be active in local non-profit organizations, particularly those focused on healthcare and children. We set aside time during the workday for them to participate in philanthropic activities, and we match funds raised by our employees.
To see more about what we do in the community, check out our Facebook page.
DISCOUNT ONLY - NOT INSURANCE.
Discounts are available exclusively through participating pharmacies. The range of the discounts will vary depending on the type of provider and services rendered. This program does not make payments directly to providers. Members are required to pay for all health care services. You may cancel your registration at any time or file a complaint by contacting Customer Care. This program is administered by Medical Security Card Company, LLC of Tucson, AZ.

4911 E. Broadway Blvd.
Tucson, AZ 85711
Phone:
1-800-347-5985
1-520-888-8070
Medical Security Card Company (MSC), LLC provides prescription savings solutions and decision support tools to help close the gaps in prescription coverage for the insured, uninsured, and under-insured and their families. Pharmacies, employers, health plans, non-profits and other organizations across the nation rely on our solutions to deliver instant prescription cost savings to members.